An anti-virus is a terrific software that protects businesses of all sizes. By including anti-virus software into your cyber security strategy, you are already one step ahead against those criminals looking for a vulnerability in your cyber security to exploit.

As one of the best cyber security service providers in Australia, we always champion risk prevention for our customers. Stopping attacks before they happen is the most cost-effective solution for any business in this digitally dependent era.

Waiting for cyberattacks to happen when you could have mitigated the risks beforehand is a dangerous way to run a business (even if you have a small to medium-sized business). You're not only risking your data but also your customer's safety. There's a lot to do when it comes to protecting your data, but the one that's on top of our list is anti-virus.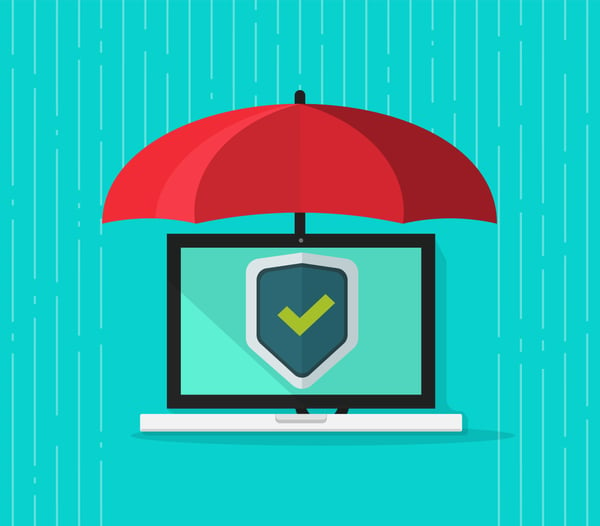 What is an anti-virus?
Verizon defined anti-virus as "a kind of software used to prevent, scan, detect and delete viruses from a computer." Anti-virus software defends you from a diverse range of threats that can damage your device, IT system, and business.
How does anti-virus protect you against malware and other cyber risks?
Do you remember that scene in the Lord of the Rings when Gandalf fought off that balrog?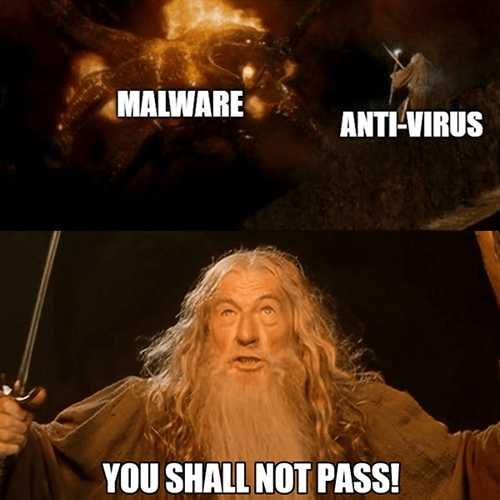 Fighting malware is a bit like that.

Well, not that extreme, but you get my point.

And without a Gandalf (anti-virus), The Fellowship of the Ring (your business) might not have made out the Mines of Moria (cyberattack) alive.

Anti-virus software works by scanning your applications and files for any type of malware, whether old or new. According to Verizon, most anti-virus does three different kinds of detection features. First is specific detection, wherein it scans for common malware. The second is generic detection, wherein it scans for any malware patterns, parts, or kinds that runs on a similar source code. The third is heuristic detection, where it inspects your device for unknown malware and trojans hiding within the depths of your computer.

Whenever the anti-virus software detects a virus, it will either mark the infected file for deletion by sending you a warning message or remove it automatically from your system. This process prevents you from accessing the file and spreading the damage.

Remember that anti-virus is an active type of software. It's always on the lookout for suspicious files that may contain viruses. But of course, to utilise its full capabilities, you have to manually run scans every week to ensure everything is spick and span.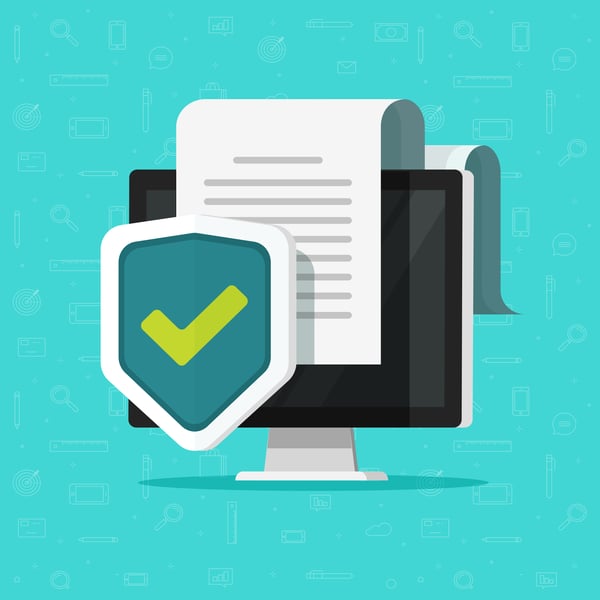 What is the best anti-virus for businesses?
It's only natural that you want the best anti-virus in the market. But take note that the anti-virus you choose reflects your cyber security goals, and if it protects the aspects of your data that you want to protect.
Webroot
Webroot is one of our favourite anti-virus software. It's one of the most highly rated security software that has already protected over 95 million devices from computers to smartphones and tablets.

We love that it's flexible to any business size and hardly takes up any system space. Webroot is a user-friendly tool that everyone can use, even without an IT background. It also has many advanced features, mainly for detecting and managing cyber threats.

Webroot uses real-time protection to detect malware and phishing attacks, viruses, trojans, and data theft. It uses advanced features like cloud-based security technology and real-time behavioural analysis that will scan for any potential threats and protect your sensitive data without impeding your work and interrupting your online activity. Webroot can also rectify damage from ransomware attacks.

If you're currently running a small business and looking for lightweight anti-virus software that does the job right, Webroot is your best choice. You get to do your business online without worrying about cyberattacks in the background.

Huntress
Huntress is a security platform that focuses on managed detection and response. It can effectively scan and rectify detected malicious activities that bypass your outer defences like your anti-virus and firewall.

Although Huntress runs on an automated system, it still deploys ThreatOps, providing around-the-clock support and expertise to fight cyber threats. When the automated system analyses the data, it can escalate the threat alert to an expert who will investigate the threat, determine its classification and severity, and create a remediation plan against it.

What made Huntress unique from most anti-virus software is that it doesn't only rely on artificial intelligence in detecting and rectifying threats. Although automated technology has come a long way since then, there's still a chance that cyber threats may slip through your defences if you rely on it 100%. Still, nothing beats the human touch when it comes to threat hunting.

Huntress also has a variety of other services in their security platform that:
exposes hackers hiding in plain sight
fights ransomware attacks
boosts your Microsoft Defender anti-virus
finds cyber security vulnerabilities that might become a risk in the future.
Norton
Norton is one of the most well-known anti-virus software worldwide. They were one of the pioneers at keeping cyber threats at bay. Norton has an array of security plans that aim to protect your privacy from viruses, malware, and identity theft.

The Norton 360 Deluxe plan is an ideal choice for small businesses looking for an affordable security package that offers 360-degree protection. This package can protect up to five devices from computers to tablets and smartphones. It's a very flexible package that does what you expect an anti-virus package would do and more.

Aside from anti-virus, anti-malware, anti-spyware, and ransomware protection, Norton 360 Deluxe also includes online threat protection, 50GB cloud storage backup, firewall, password manager, and parental controls. Although this package is not their fanciest, you'll still get a bunch of advanced features that your data will thank you for.
AVG
AVG has been securing data, transactions, and identities since 1990. They're one of the first security software ever to launch on the market, and now they have a line of antivirus plans to protect not just personal devices and big corporations, but also small to medium-sized businesses.

The AVG anti-virus software is a straightforward yet powerful tool. Their best security package for small businesses is the AVG AntiVirus Business Edition. This package contains the usual anti-virus and ransomware protection with new features such as:
CyberCapture
Linkscanner Surf-Shield
Real-time virus detection
Server security
File shredder
Remote admin control
This package is perfect for businesses that need to take data security to the next level. AVG boasts a simple interface easy for non-technical users to understand and interact with. Although it may look user-friendly, it's a powerful all-around tool that can protect your data from monitoring threats to rectifying them.
McAfee
McAfee is one of the most well-known anti-virus software worldwide. It offers all-in-one protection to your data so you can freely surf online without worry. The McAfee Total Protection package includes their high-end anti-virus, VPN, safe internet browsing, password manager, file shredder, web protection, and more.

McAfee protects your data with automated features and security experts. With the McAfee Total Protection package, your business will be able to work safely, whether onsite or remote. This package includes real-time cloud protection that monitors your accounts and enables VPN whenever you visit unsafe websites.

Knowing how safe you are is essential in maintaining a safe online experience. The Protection Score that comes along with the Total Protection package shows your overall security health and provides instructions on improving your security. Proactive solutions are a significant factor in maintaining data safety. Luckily, McAfee provides handles that with artificial intelligence and more.
Bottomline
There's a lot of anti-virus software in the market for small businesses. The key here is to decipher which one would serve the best purpose and fit your IT objectives. Remember that there's more to cyber security aside from having anti-virus software. It's only the first step. It literally takes a whole business to protect your data safe from cybercriminals.