Don't get me wrong.
Office 365 is excellent. Awesome, in fact. Email, storage, collaboration, sharing, synchronisation it's got it all – "It does everything" – well that's the misconception anyway.
In this article I'm going to try to clear up some of the confusion of what Office 365 is and – more importantly - what it's not. And I'll start with an analogy.
Let's pretend for a moment that Microsoft Office 365 is a bridge. I know, it's not the most exciting analogy, but stick with me.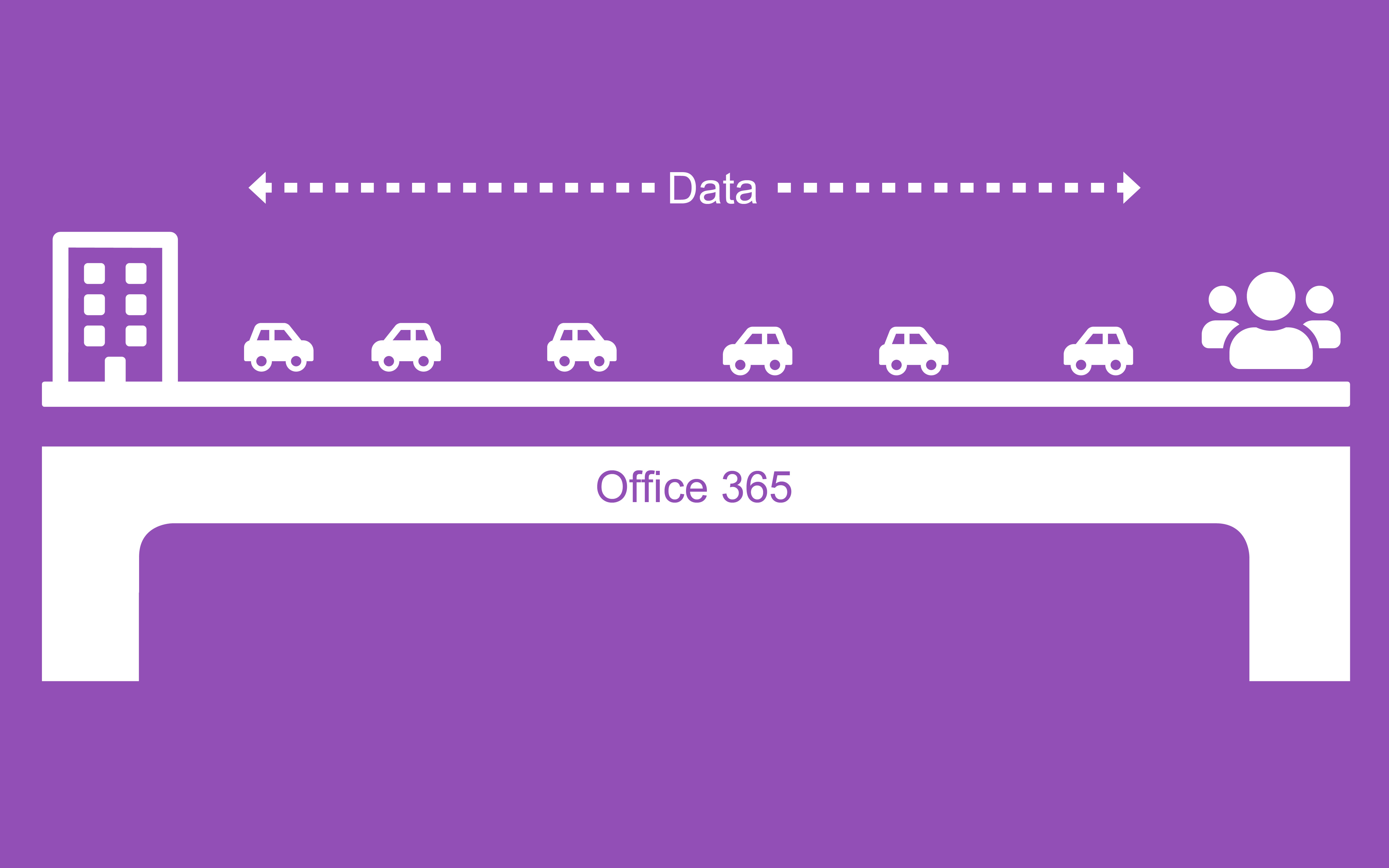 On one side of this bridge you have your business premises and on the other side you'll find your team members and customers.
Travelling across this bridge are your files, emails, OneDrive documents, SharePoint sites and so on. But for the sake of this analogy, let's think of your data as a fleet of vehicles freely flowing back and forth.
Now, if you're using Office 365, it means that you've signed an ongoing agreement with Microsoft that allows your vehicles to use their bridge.
Microsoft's role is this agreement is to maintain the bridge, after all, you pay them every month to do so. And they do a fantastic job.
They make sure it's structurally sound and that the road is free of potholes. Oh, and if something happens, like a crash or collapse, it's Microsoft's responsibility to provision a detour, so your cars can still get across to your customers and team members on the other side.
The vehicles you use to get across however, aren't Microsoft's concern.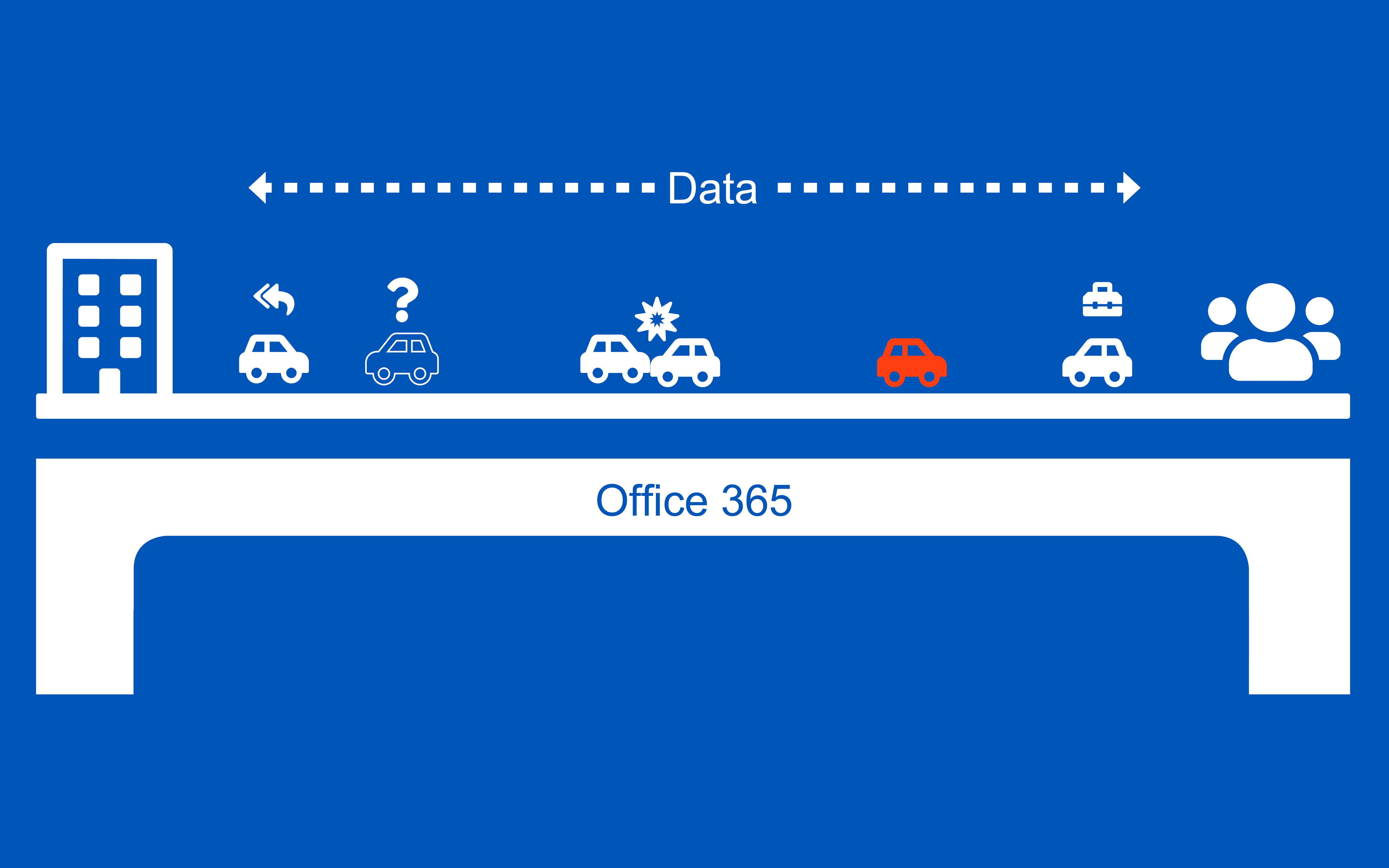 In fact, maintaining and servicing these vehicles is entirely your responsibility. And if one breaks down, goes missing or gets stolen, it's your job to make sure that you have the services in place to repair it, recall it or replace it.
Ok, enough of the analogy.
The reality is, if your business relies on Microsoft Office 365 you can expect your services and applications to be available around the clock. This is called uptime.
But you can't rely on Microsoft to restore any of your files that get lost, become corrupt or suffer from malicious activity – it's not part of your agreement.
Basic protection which is just that. Basic.
Not to be confused as a backup of your data, Office 365 does provide you with a little assistance to deal with some of the threats of data loss.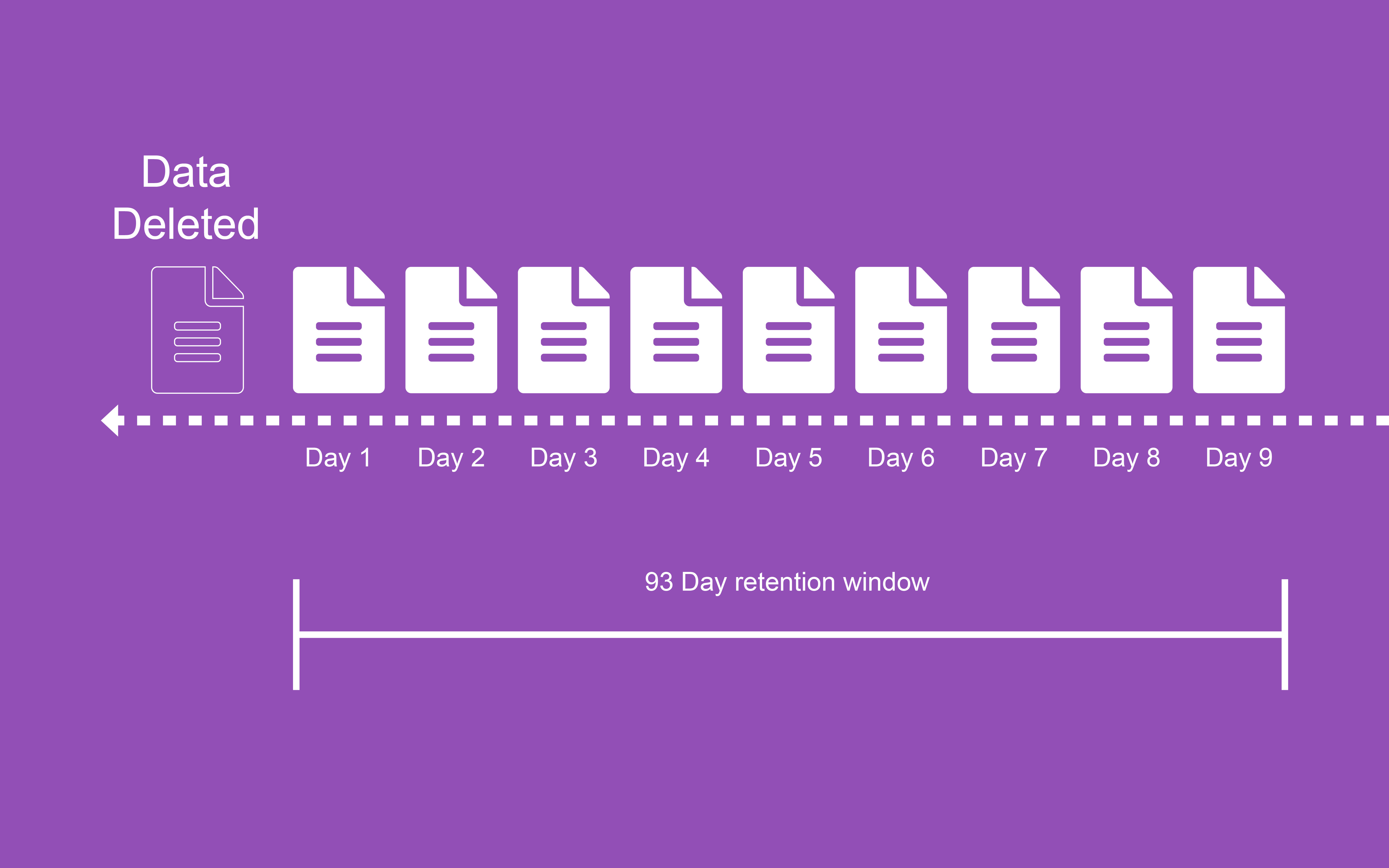 It offers up to a 93-day retention window, in case you delete something you didn't mean to and it can save up to 500 versions of your files too. Which sounds like a lot, but Office 365 is constantly saving versions while you work. So, while this is great for backtracking and correcting a minor user error, it's not effective against malware that rapidly change and encrypt your files.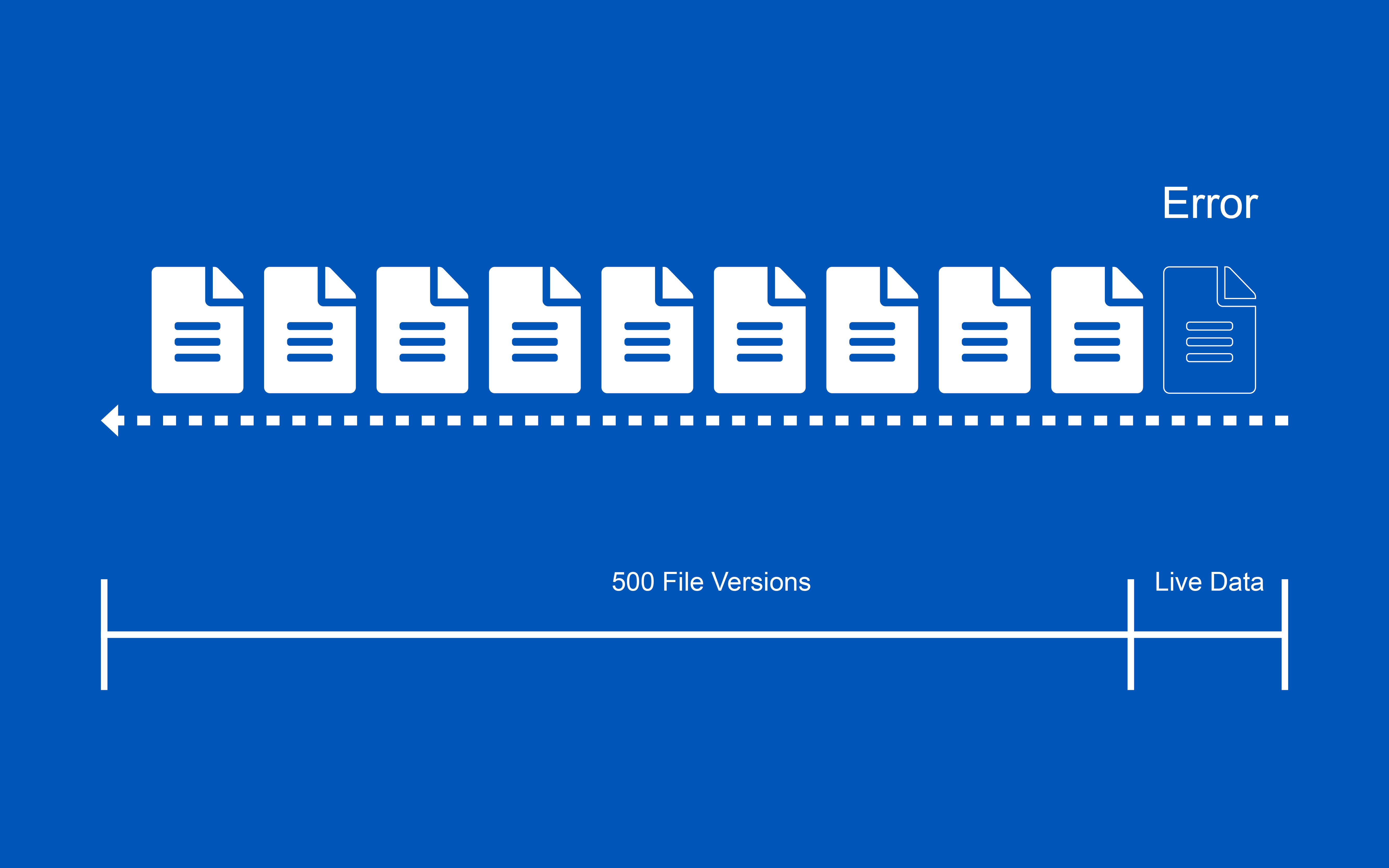 This basic level of protection is essentially just that. Basic. Without a third-party backing up your Office 365 data, you have limited features to restore your lost, destroyed or damaged data, which is a serious problem – especially if you're legally or ethically obliged to retain data for a significant amount of time.
A comprehensive backup of your data is one that follows the principals of the 3-2-1 system.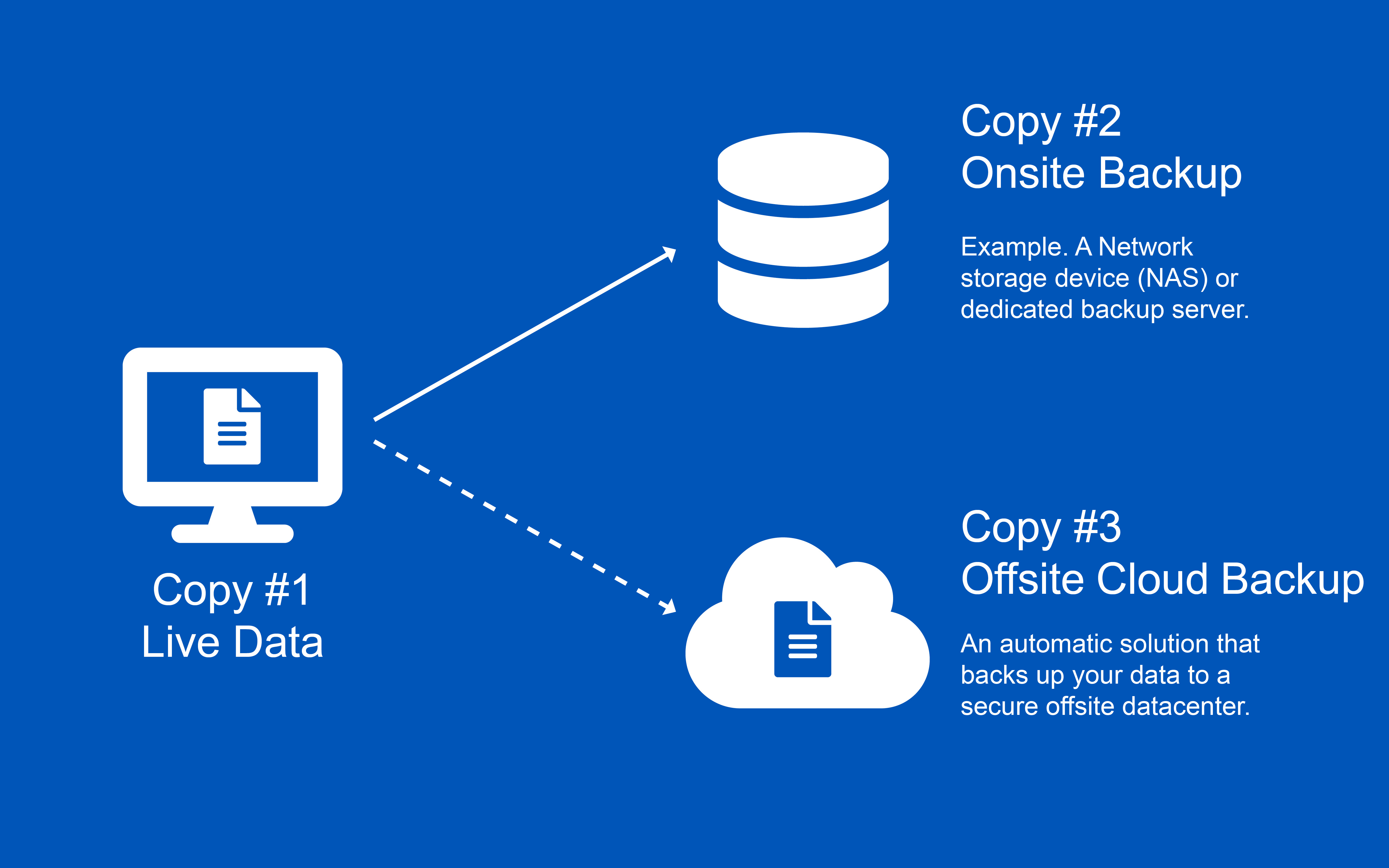 This gives you 3 copies of your data, two onsite and one stored safely offsite – ideally in the cloud.
Relying solely on Office 365's basic level of protection doesn't follow this principal. And relying on the same service to back itself up isn't a good idea either. It's the technological equivalent of storing your spare key on your keyring. And, just like my use of analogies, it should be avoided.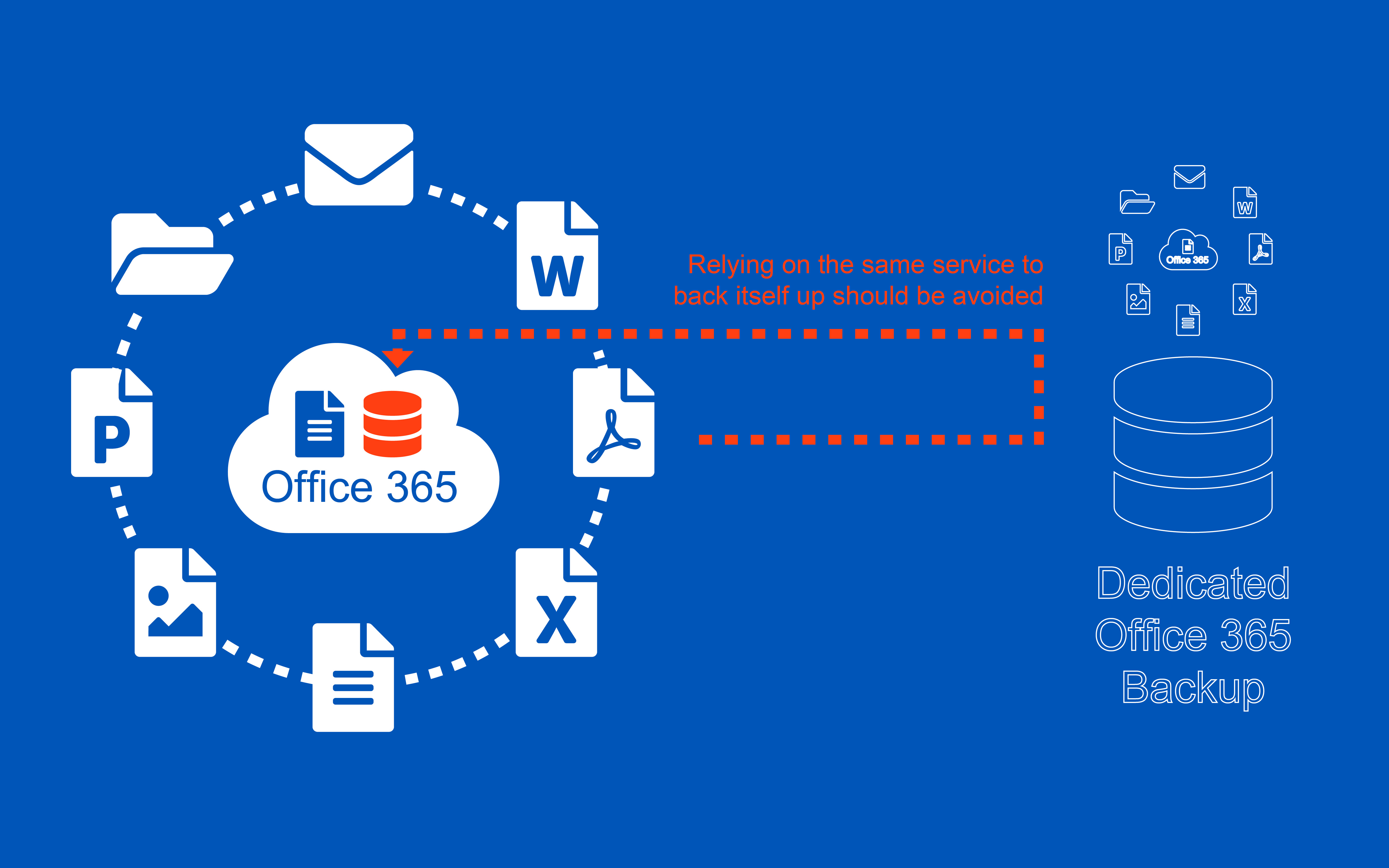 If you're using Office 365 you should be using a third-party service to regularly backup the data that you store in Office 365. Even Microsoft agrees. Take a look at this statement from your Office 365 service level agreement:

Your data is your business. Oh, and your responsibility.
There's no questioning the importance of backing up your data.
But whether you're using a third-party app to regularly back up your Office 365 content is one question that you should be asking your IT team. And if you're not, I'd suggest that you consider putting an Office 365 Backup in place – yesterday.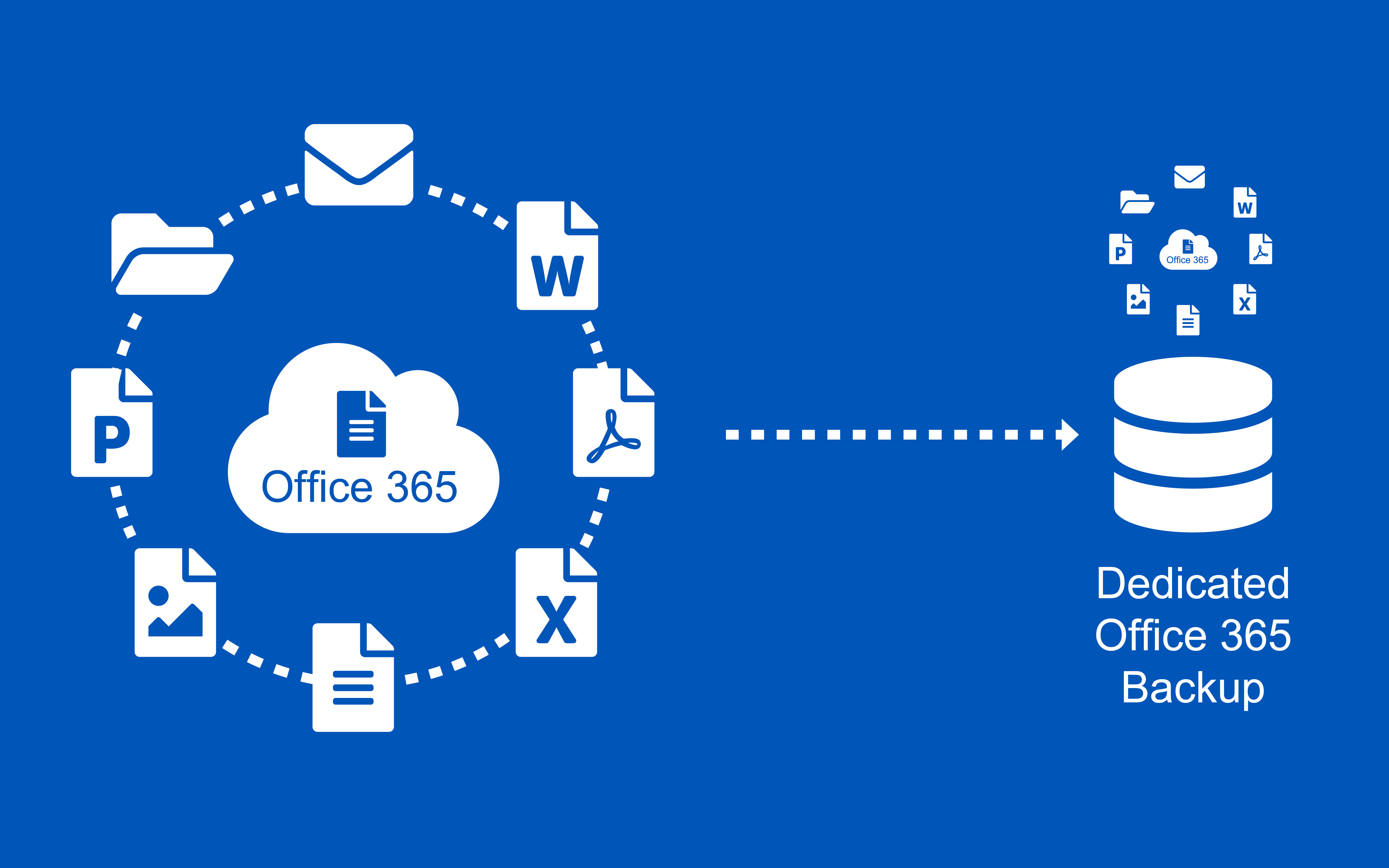 When you do, it means you'll be able easily find as many emails, files or users as you need, and restore them to a precise point in time, even if the wrong email is opened and disaster strikes.
But, just how likely is it that you will lose your Office 365 data?
It's a fair question, after all, that's a lot of data to lose. The truth is, it can happen if:


A team member accidentally (or intentionally) purges your data
Your files become damaged; or worse
Someone in your organisation opens the wrong email, and your data is infected with ransomware.
Sound unlikely? Unfortunately, it isn't - especially that last one. In fact, it only takes 4 clicks. Take a look for yourself.
Here's an example of what can happen if you don't stop, look and think before you open an email that could hand complete control of your data over to the bad guys – or girls.
Introducing Office Solutions IT Office 365 Backup
Microsoft provides you a wide array of powerful services within your Office 365 environment and they've invested a lot of money and resources to make the infrastructure available to you all day every day. But a comprehensive backup of your Office 365 data is not one of them.
Using an affordable third-party service like our automated Office 365 backup service means you will:


avoid the unnecessary risks of data loss and have complete control of your Office 365 data.
Protect your Office 365 data from accidental deletion, malware threats and retention policy gaps
Quickly restore individual Office 365 email, files and sites with granular accuracy; and
Meet your legal and compliance requirements with efficient eDiscovery of your Office 365 items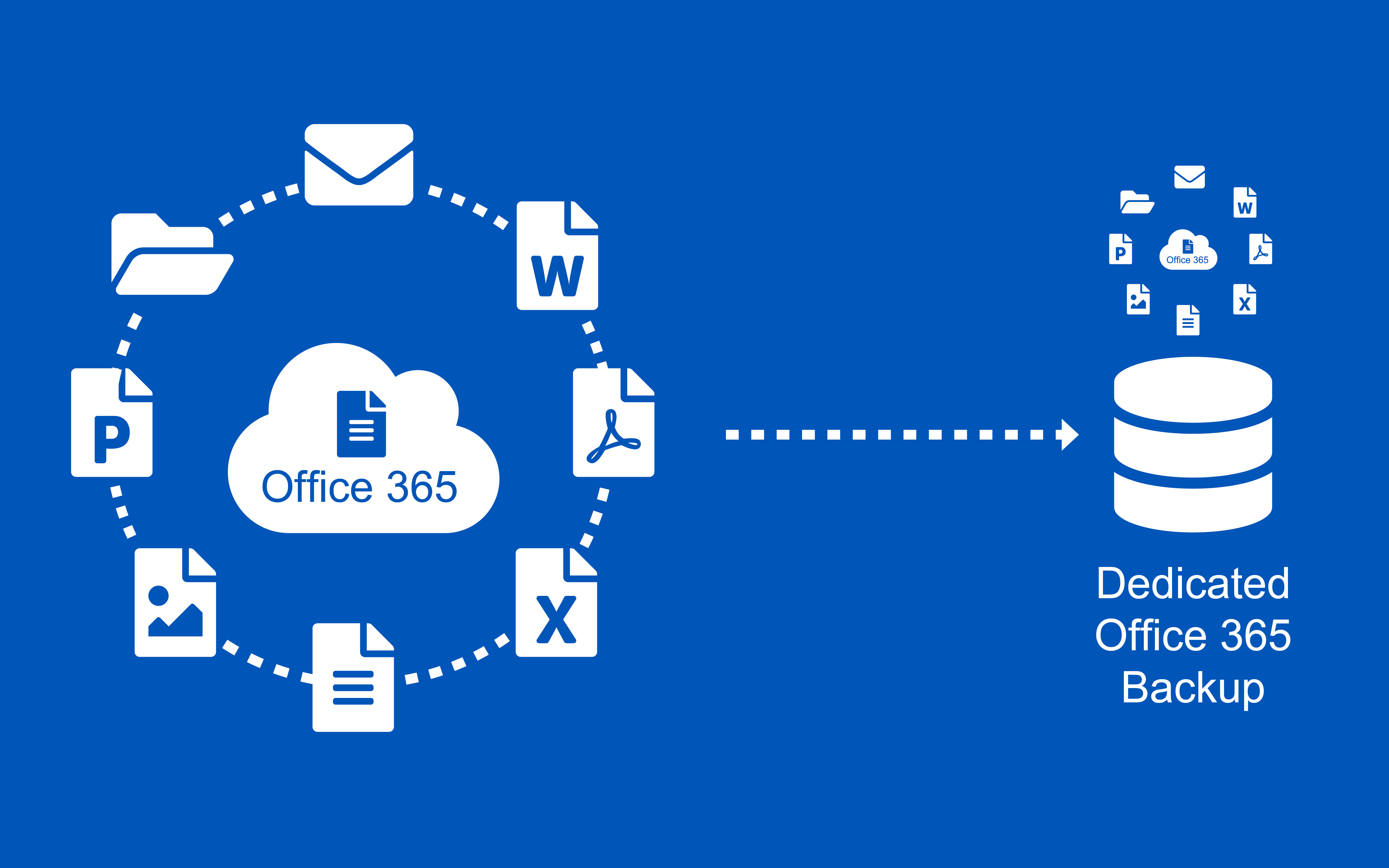 Which is important, because if your Office 365 data goes missing it's not Microsoft that you rely on to restore your data and get your business back up and running. It's your third-party Office 365 backup. That is, providing you've got one.