We are excited to announce a strategic merger with Black and White, one of the best IT Support and Managed Service providers in Perth's northern suburbs. This merger will open countless doors for small and medium-sized businesses (SMBs) in North of Perth to access extensive IT support services and products like never before.
Why Black and White?
It's important for us to merge with a company that has similar goals as ours. And Black and White certainly fit that description very well. Both offer a similar range of services and aim to provide support to SMBs that struggle with IT or those that don't have sufficient resources for an in-house IT team. It's a win-win!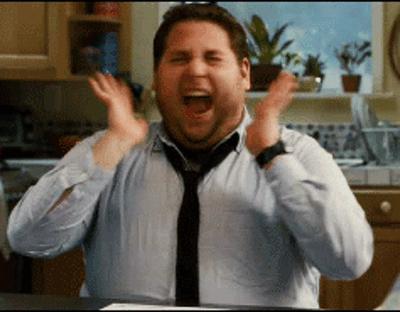 Source: Tenor
So, what does this mean for current Black and White customers?
We believe our merger with Black and White will allow us to provide bigger and better IT support services not only in Perth's Northern suburbs but also in entire Western Australia and beyond. It will help us implement effective IT strategies tailored to every SMB's goal and point them in the right direction.

But rest assured, current Black and White clients will still receive the same (actually even better) quality IT service they got before this merger. The only difference is they will be managed under the Office Solutions IT umbrella.

James McCormack, the owner of Black and White, will be starting a new position as Partner (IT Manager) at Office Solutions IT. He will be in charge and working alongside the Vermillion Team to provide effective and scalable IT solutions to current Black and White clients.
The next chapter
Office Solutions IT and Black and White share a similar goal: to offer tailored IT services aimed at success. Through this merger, we believe we can offer unique and high IT value. And to do that, we only use data-driven strategies and the right tools to develop the best IT solutions that deliver impactful results.

We expect that clients will be getting no less than the highest quality services that should directly support their business goals and enable them to transition into a more technologically savvy environment.